김근화
Geun Hwa Kim
Heesoo's paternal grandmother


Feb 28th, 1934 ~ Sep 30th, 2009
Geun Hwa Kim is Heesoo's paternal grandmother and they lived together until Kim passed away in 2009. Kim was a complex person with many unique characteristics. She was a strong single mom who raised her four kids and worked hard to support them financially. She had an arranged marriage with Heesoo's grandfather when she was 18 years old. She didn't know that he had two kids already from his previous marriage which fell apart because of the Korean War. After Heesoo's grandfather returned from the war, he found his two kids alone, and that his wife had left the home. He married Heesoo's grandmother, without ever mentioning his kids from his previous marriage, and one day, brought his two kids, both around 5 years old, to their house without any notice. Because his first wife just left the home during the Korean war, he wanted to put the kids on their family registry. To register the two kids as Kim's kids, she needed to lie that she was five years older on the family registry, so that it was convincing that the kids were hers, because her real age, was too young to have two 7 year old kids.

Their relationship didn't go well, and Kim began to support their kids by herself. She started to work to be able to send her Seoul, the capital city, where they would have better opportunities for education. She went through many different jobs such as running a ramen store and various office jobs.

Kim was also a very sincere Catholic believer. She went to church everyday and was passionate about volunteer work with other believers. She often made kimchi and shared with others in the church. Her kimchi was so delicious that it became well known amongst the church community. She voluntarily did many chores and work to support the church and the community. Once, she voluntarily cleaned the stairwell of the church, where a drunk person had thrown up all over; however, within Heesoo's home, where they lived together, she refused to do any housework, and passed all the housework on to Heesoo's mom.

While she was well known within the church to be very kind and forward about volunteering, she didn't get along with her family members very well. After her kids got married, she started to live with her only son, Hyung Woon's, family, who is Heesoo's dad. Another tragic experience in Kim's life, was the early passing of her second daughter, when she was in her twenties. Kim usually spent her time at home watching tv in her room or reading the Bible. She wanted to have some space of her own and usually chose not to spend time with family, during family dinners or vacations. Heesoo now understands that Kim may have been quite lonely and in pain from her past experiences, and maybe even felt awkward, during this time living with Heesoo's family. Kim perhaps didn't know how to spend time with the family because in her youth as a mother, she was always working, and didn't have much experience spending time with her own family.

Kim had dementia since 2003 and passed away in 2009.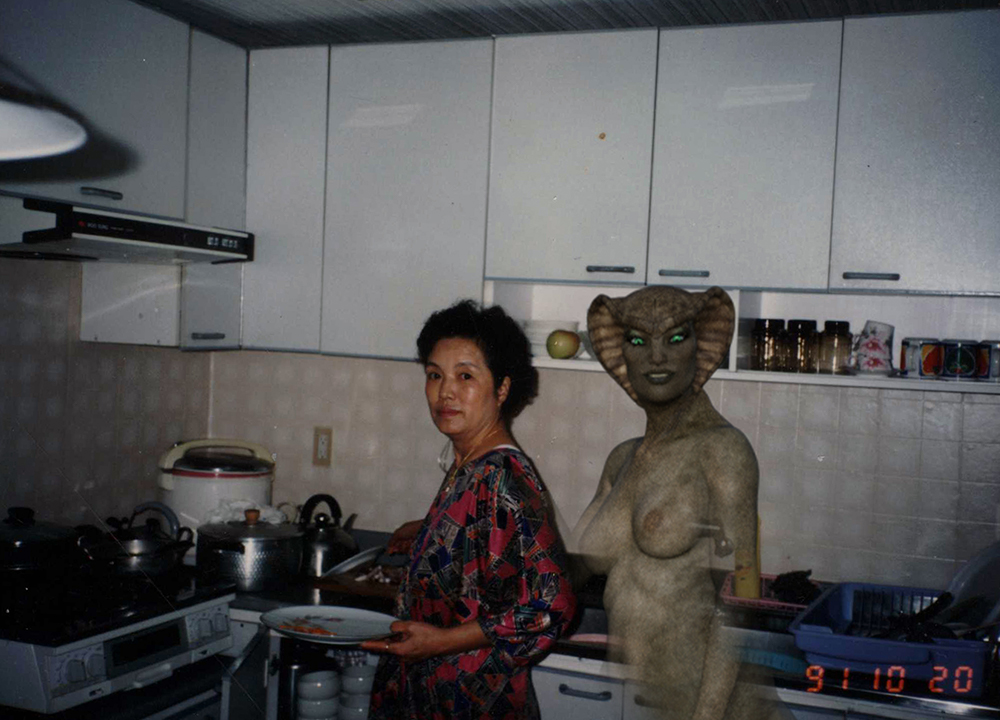 Kim and Leymusoom
Kim's metamorphosis with her mom Lee's help
Kim chilling in the Leymusoom utopia
Kim giving massage to her mom Lee in Heesoo's bedroom